Brush cleaning is as much a part of makeup as finding the right shade of foundation. Here are some reasons why:
Bacteria, old makeup, face oil that is left on a dirty brush will be rubbed up on your face over and over again, which can lead to breakouts and skin disease
All of that grime mentioned above will be put back into your makeup, causing it to lose 'healthiness' and spoil more quickly
Chances are your brushes are quietly suffering because they aren't being cared for properly, which means that you will have to replace them = $$$
So how do you fight the yuck? Depending on your budget and how much time you have, there are a couple of things you can do:
Shampooing
I don't mean actual shampoo. Some people like to use baby shampoo, but I like to use Dawn dishwashing liquid. It's what they used to clean oil off of animals, so you know it's gentle and effective. It works really well on lipsticks and pro long wear products.
In a mason jar, I put about a tablespoon or two of Dawn mixed in with some warm water. I dip the brush up and swish it around. I try to just keep it to the hairs and avoid the ferrule, the metal part of the brush. Then I take a brush egg with ridges and use that to further scrub the dirt out. I used to use a silicon cupcake mold with ridges. Call it a makeshift Sigma brush cleaning glove. Then I squeeze out all the excess water and lay it flat, over an edge to dry.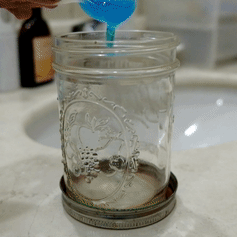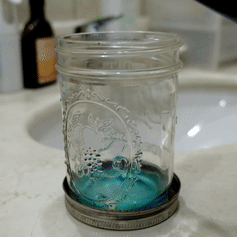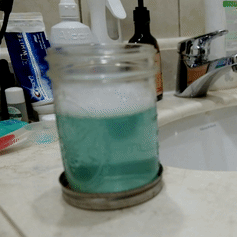 For more stubborn makeup, I like to use a little olive oil to help loosen the makeup and then use Dawn to clean it up.
Depending on humidity, it can take longer for the brushes to dry. In Manila, it's safe to say if I have 7am call time on Tuesday, brushes should be shampooed by about 3pm on Monday.
Spot cleaning
There are a lot spray cleaners in the market right now. Some of the more common ones are Parian, Cinema Secrets, Japnoesque. I like to use Hush Brush. It's made by another makeup artist here in Manila, Pong Niu. This is what I use when I don't have have the luxury of drying time. Just spray directly onto bristles and wipe clean on a paper towel.